Why is Stonehammer Important
Stonehammer Geopark is a 2500km region in Southern New Brunswick with a geologic history going back 1 billion years! Stonehammer strives to make connections between our natural history and the diverse perspectives and experiences of our people. Stories about natural, cultural and intangible heritage are what make our region truly unique. We work with organizations that champion sustainable development and tourism, recognizing the intrinsic link between the land and our communities.
Stonehammer was first designated as a Geopark in 2010 and at this time it became the first Geopark in North America. There are now 4 more geoparks in Canada.
For more information click here.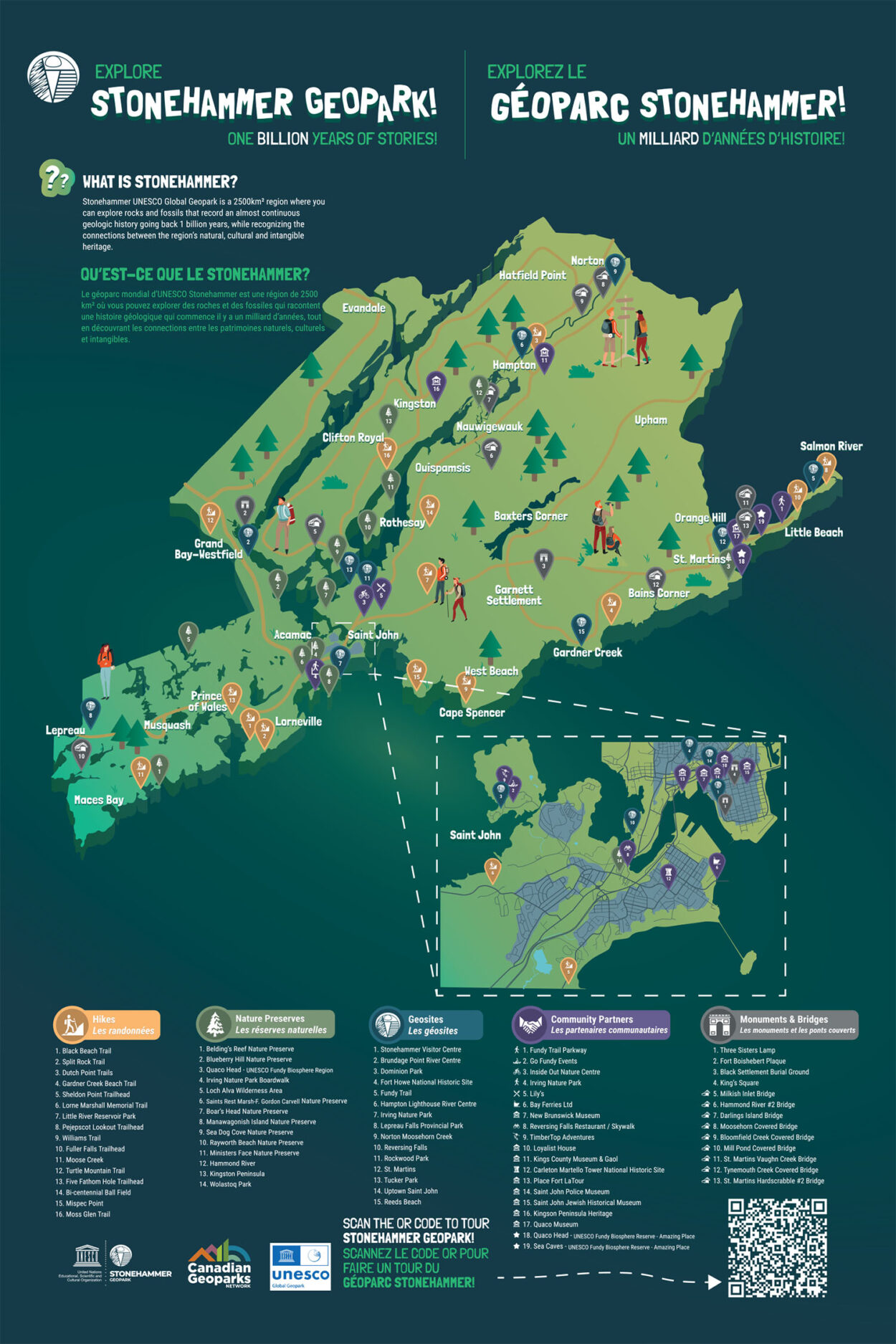 Early Exploration
The study of geology in the Stonehammer Geopark Region is almost as old as the science of geology itself! One of the first provincial geologists in the British Empire, Dr. Abraham Gesner, started his geologic survey of New Brunswick in 1834. His work inspired the next generation of geoscientists to explore the region. In 1957, the Steinhammer Club was formed to further study the fossils of our region. The study of geology in the region has continued ever since, with new discoveries still being made to this day, often at sites first identified by Gesner and the Steinhammer Club.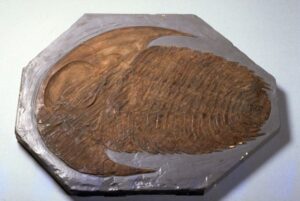 Stonehammer takes its name from the Steinhammer Club. The Stonehammer logo recognizes some of the many geological features of the park and the connection between people and geology. The central symbol is the trilobite in honour of one of our best-known fossils. Trilobites are extinct crab-like animals that lived on the ocean bottom starting in the Cambrian Period, about 530 million years ago. Steinhammer Club members George Matthew and Fred Hartt, and their colleague Loring Bailey found the first Cambrian age trilobites in Canada in the park in 1863. In the 1880s George's young son Will Matthew found one of the world's largest trilobites in the rocks of Saint John.