Stonehammer Geopark is a 2500km region in Southern New Brunswick with a geologic history going back 1 billion years! Stonehammer strives to showcase connections between our natural history to the diverse perspectives and experiences of our people and communities.

Learn more...
A geopark is an area that holds all kinds of stories about our past, present and future. It is a designation that attracts tourists wishing to explore the connections between geology, local communities, culture, and nature.

Learn more...
Explore all that Stonehammer has to offer! Check out our virtual map to discover the many ways that you can experience the Geopark. From beaches and waterfalls to hikes and museum visits, the Stonehammer Geopark region has something for everyone!

Learn more...
Our Mission
To make a difference every day by honouring, researching, and interpreting the spectacular geological landscape and communities of our region, recognizing the intrinsic connections between our unique natural, cultural, and intangible heritage, while managing our operations holistically and sustainably.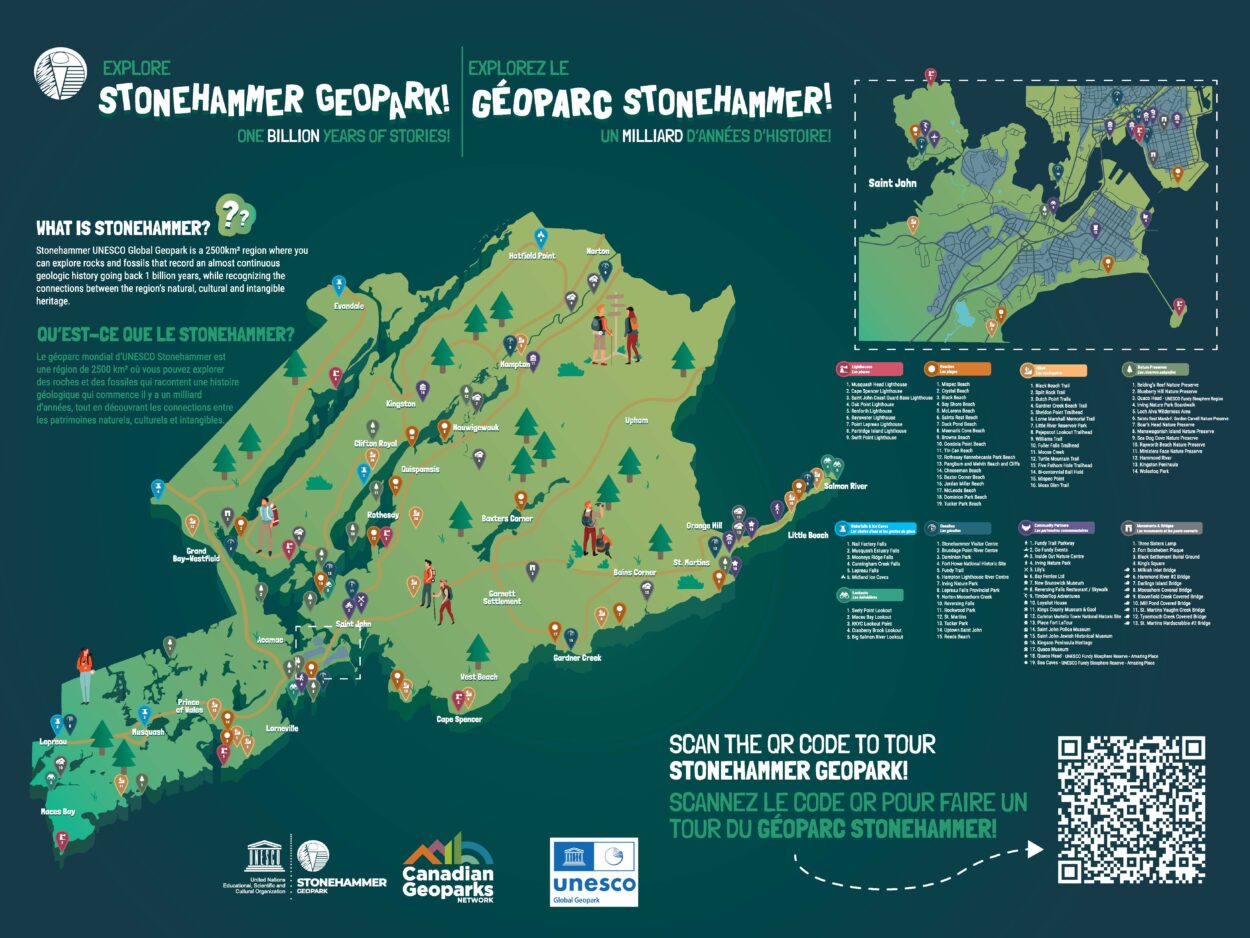 Saint John, CA
-3°
Cloudy
7:46 am4:42 pm AST
Feels like: -9°C
Wind: 18km/h N
Humidity: 89%
Pressure: 1010.16mbar
UV index: 0
-3°C
-4°C
-4°C
-4°C
-4°C

-2°C / -11°C
-2°C / -10°C
-1°C / -9°C
-1°C / -6°C
4°C / 0°C